Read more

: Tell us when you see this and win!
FOR MORE INFORMATION CLICK ON THE READ MORE BUTTON TO VIEW THE IMAGE
Keep Reading…
When the image on the image page appears on the Gold Membership page with the word winner under it, be the first to comment in the message box before it disappears. In the comment box write Image, the date and time you see the image and tell us your favorite place to eat along with your favorite dish and if you win we will pay for your favorite meal to be delivered right to your door. Anyone can participate, just keep an eye out for the posted image on the Gold membership details page and then post a message in the comment box with the information mentioned above as soon as you see it, because It could appear at anytime and disappear fast.
To win you have to be the first one to post a message in the comment box before the image disappears. keep checking because it could disappear quickly and change at anytime
–This Is The Image page –
Check out the image below. Look for it on the Gold Membership🥇 Details page…
Be the first to spot this image and be a…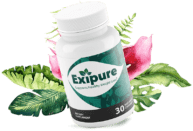 Hits: 5